Monday April 12, 2021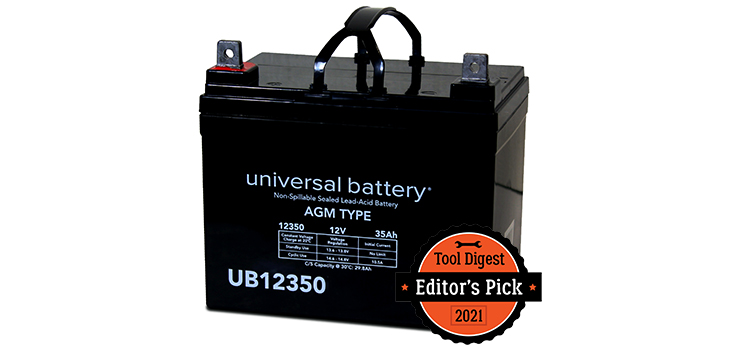 When shopping for a new lawn mower battery, why not buy one of the best!  
Universal Battery® Sealed Lead-Acid (SLA) AGM batteries offer superior performance and deliver exceptional power when you need it most.  Universal Battery® AGM batteries are classified as non-hazardous and non-spillable by DOT (Department of Transportation), IATA (International Airline Transport Association), and ICAO (International Civil Aviation Organization.) California residents, please see Prop 65 Warnings. 
Find out more here:  https://tooldigest.com/best-lawn-tractor-batteries/