Thursday January 19, 2017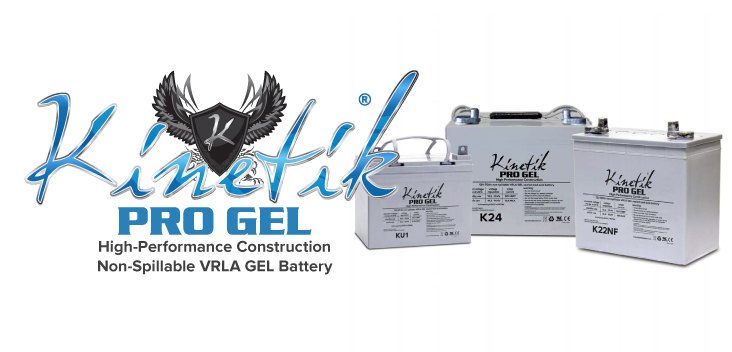 Introducing the Kinetik® Pro Gel VRLA battery by UPG - designed for the most demanding power mobility products, when exceptional performance counts. Kinetik® Pro Gel's robust and high-grade construction includes 99.9997 high purity lead, German-technology polymer separators, tank-formed lead plates, vacuum-filled gel, lead/calcium grid lead alloy, and BUNSEN design sealing valves. UPG's Kinetik® Pro Gel is engineered to deliver high performance, superior cycle life - as much as over 300% over AGM, and superior high temperature performance, offering optimum durability and stability for demanding applications. 
In stock now!  Place your order today!