Tuesday August 27, 2019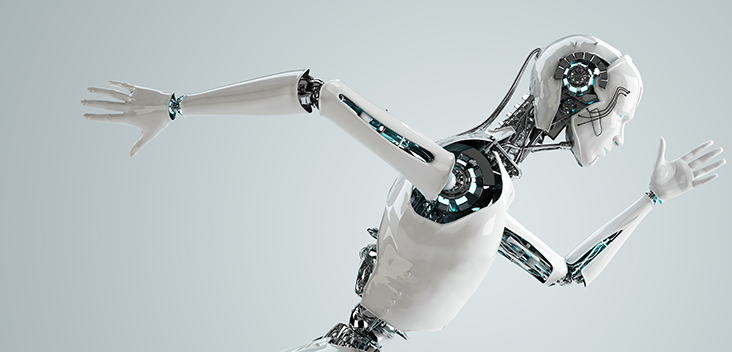 When we think of artificial intelligence, ancient Greece probably doesn't cross our minds.
Many people don't realize that robotics have existed since 350 B.C., when Archytas, a Greek mathematician, built a steam-powered mechanical bird named, 'The Pigeon.' Since then, most notably in the past century, the world of robotics has flourished with electronic and technological innovation.
It began on the ground at our toes with iRobot's 2002 Roomba vacuum cleaner and has evolved into outer space with NASA's humanoid robot named Robonaut 2, who still lives among the stars collecting data.
UPG is passionate about robotics because it is forever evolving and allows our minds to explore the unknown. We create battery products that often play a role in these robotic inventions. Our goal is to power the world and to power innovation.
In 1920, the term "robot" is coined by Czech playwright Karl Capek and used in his play called Rossum's Universal Robot.
In 1961, Joseph Engleberger develops the Unimate, an industrial robotic arm that first used on a General Motors assembly line.
In 1966 is the year Shakey, the first mobile robot with vision capability, is created by Stanford Research Institute. Its motion was controlled by a computer the size of a room.
In 1977, two deep space satellites, Voyager 1 and 2, are sent into space – remaining until 2013.
In 1998, the popular Furby toy is released and more than 27 million toys were sold in just 12 months.
In 2002, Honda debuts ASIMO, a first-of-its-kind robot that can walk and run. This 1.3-meter-tall machine paved the way for the next generation of humanoid robots.
In 2015, Nadin, the world's most human-like robot, is created by scientists at the Nanyand Technological University in Singapore. She works as a university receptionist.
Robotics innovation continues to grow – but below the surface of each robot has always been a power system giving it life. Batteries like lithium-ion, lithium polymer, and nickel-metal hydride are among the most popular choices on the market for powering robots. In fact, the same lithium-ion battery used in a kid's toy could also be used to power a satellite. Brands like us work hard to produce high quality batteries that have diverse uses, and in turn help fuel the ever-growing robotic revolution.

Since 1968, UPG has been vested in delivering battery solutions that power innovations.
From batteries of all chemistries, custom smart batteries and chargers to power accessories, powering the world is our mission.
As a one-stop power partner, our offerings include sealed lead-acid, lithium, and other primary and secondary batteries. We leverage our market leadership position to give you access to a portfolio of products and services including smart battery and charger manufacturing, security components, low-voltage wire and cable products, and third-party fulfillment services.
Our proven batteries and power solutions serve many markets including HME, medical, audio/tuner, OEM, consumer, solar, defense, security, powersports, robotics, telecommunications, oil and gas industries and more.
By combining unmatched power solutions with our value-added collaborative approach, we deliver you power beyond the battery.